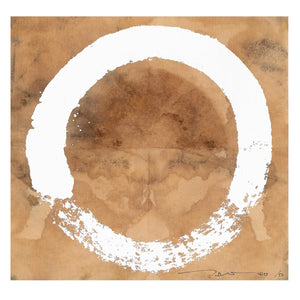 Produced by Kaikai Kiki Co., Ltd. All Rights Reserved., 2020
Silkscreen on coffee paper filter
29.3 x 30.3 cm | 11.5 x 12 in 
Edition of 50 + 15AP + 15SP
Each print is signed and numbered by the artist.
This print is in a custom, white wood frame with hinge-mounting and UV plexi surface. Additional shipping charges may be invoiced after purchase dependent on location.