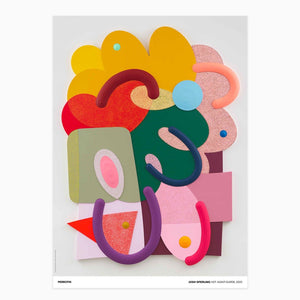 Produced by Perrotin, 2020 
Offset print
70 x 50 cm | 27.5 x 19.6 in
Open edition  

Limit five of per person / household.

About the artist:
Josh Sperling draws on the language of minimalist painting from the 1960s and 1970s, primarily working with shaped canvases. He crafts intricate plywood supports over which canvas is stretched and painted in a signature palette of saturated, sometimes clashing colors. In their three-dimensionality, his works blur the lines between painting and sculpture, image and object. Mining a wide range of sources, from design to art history, Sperling has crafted a unique visual vocabulary remarkable for its expressive quality and irrepressible energy.