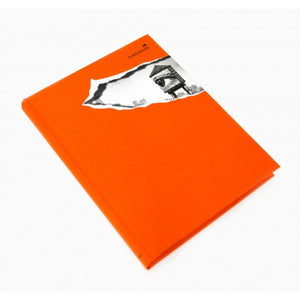 Published by Clémentine de la Feronnière, 2019
Introduction by Anne Pasternak. Text by Drew Sawyer, Sharon Matt Atkins.
Hardcover, 240 pages
17.5 x 22.9 cm | 7 x 9 in
Text in English
ISBN: 9782954226699


About the artist: 
JR works at the intersection of photography, street art, filmmaking and social engagement. Over the last two decades he has developed multiple public projects and numerous site-specific interventions in cities all over the world: from buildings in the slums around Paris, to the walls in the Middle East and Africa or the favelas of Brazil. Recent solo exhibitions of his work include The Chronicles of San Francisco at SFMOMA, San Francisco (2019, ongoing), JR: Chronicles at the Brooklyn Museum, Brooklyn (2019) and Momentum, la mécanique de l'épreuve at the Maison Européenne de la Photographie, Paris (2018).

JR is also the director of two full-length documentaries: Women Are Heroes (2011) and, with Agnès Varda, the Academy Award-nominated Faces and Places (2017).