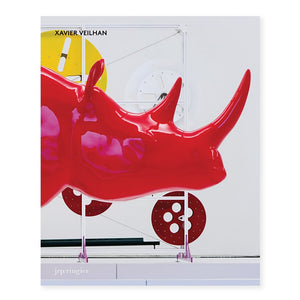 Published by JRP | Ringier, 2009
Softcover, 160 pages
9.5 x 11.25 in
Text in English 
Edited by Jean-Pierre Criqui. Text by Jean-Jacques Aillagon, Michel Gauthier, Laurent Le Bon, Arnauld Pierre, and Pierre Senges.
ISBN: 9783037640777

This publication was published on the occasion of the exhibition Veilhan Versailles at the Chateau de Versailles in 2009.